We take an honest look at when it might be best for you to get your printing jobs done in China and when you might prefer to choose a local printer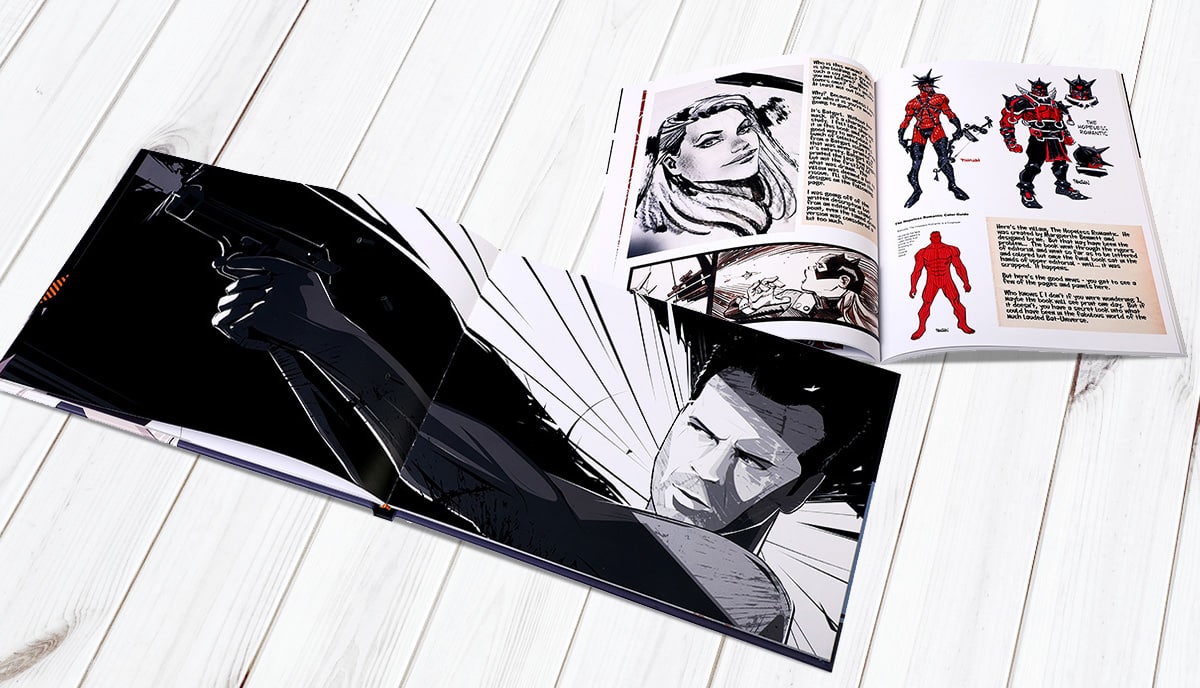 Is it good to print in China?
Spend just five minutes on Google or social media intending to research whether it's safe, wise, or a scam to get your work done printing in China vs printing in America, and you'll soon discover a broad spectrum of opinion. A few people may have had a negative experience with a Chinese printing company and made a big noise about it. But equally, you'll find others who have had negative experiences with their native printing companies, and they make a big noise about it, too! 
Likewise, you'll find plenty of genuine reviews and accolades from happy customers satisfied with the services they've received, whether they got the work done in China or elsewhere. So, is it better to print in China or locally, wherever that may be? The answer is: it depends.
The facts about printing in China
We can't speak for all Chinese printing companies any more than we can speak for those in Canada, North America, Australia, the UK, Europe, or anywhere else. But from our own experience — and we've been successful in this business for over 25 years — we know that many Chinese companies are honest, efficient, high-quality, and inexpensive. It's a global marketplace, and printing in China is often a competitive and worthwhile option. Although much depends on the printing work you want to do, your budget, and your timeframe. In certain circumstances, you may be better off working with your local print shop. But whatever you decide, it makes little sense to base your decision on idle hearsay or cultural prejudice.
At QinPrinting, we pride ourselves not only on the exceptional quality of our print products, our world-class knowledge and expertise, and on our unbeatable customer service, but also on the number of loyal customers from all over the world who turn to us time after time to meet their printing needs. Our client list includes self-publishers, artists, photographers, and independent creatives of all stripes alongside small businesses and large corporations from across the globe. Many of them have had active accounts with us for well over 10 years and counting. The proof of the pudding, as they say, is in the eating!
Both color and black and white printing are cheaper in China than, say, in the USA. But if you only need short run black and white printing, then you may get a cheaper deal at your local print store once you consider the cost of packing and shipping. Of course, if you're printing several thousand copies of a black and white book, you will find the savings you make by getting it printed in China will outweigh the added cost of shipping to the USA.
Color printing in China vs printing in America is a different matter. It will almost always be cheaper to color-print in China — whether using the CMYK color space or the Pantone system. Whether for a coffee table book, an art or photographic portfolio, full-color catalog, or any other project which requires high fidelity color reproduction, getting the job done with a reputable Chinese company will always be cheaper. The key is to make sure the company with whom you work uses a hard proof color system. This is a quality control system which produces proof copies which are at least 95% faithful to the color reproduction of the finished product. It's the latest technology and offers the highest fidelity available anywhere in the world. It's what we use here at QinPrinting.
In most countries throughout the world, you'll find a considerable disparity in price between the different bookbindings. The two most common binding options — whether for books, catalogs, brochures, or reports, for example — are saddle stitch and perfect binding. Saddle stitch is an ideal option for most books with 48 pages or fewer. A book with a higher page count may be better produced by perfect binding. Perfect binding is also known as paperback or softcover binding.
In the USA and Europe, the cost of perfect binding is considerably higher than the cost of saddle stitch binding. In China, however, the difference in cost is negligible. It's literally the difference between a couple of cents per unit. So, if you want to produce a paperback book without spending a fortune, then printing it in China is almost certainly the best option.
Many companies with which we work print large runs of thousands of copies of their books, catalogs, calendars, and other print materials. Some orders run into the tens of thousands. Other companies or individual creators need fewer copies in a single run; sometimes as few as a hundred. Depending on the details of your printing project, even a short run of 100 copies (which is our minimum order quantity for many products) may still be economically viable.
However, we'll be honest with you, that in most cases — unless it's a complex composite project such as a board game complete with all the components, the rulebook, and the box, for example — if you need 100 copies or fewer, you'll probably find that it's cheaper and more efficient to get the job done at your local print store. The printing itself may not be more expensive here, in China, but the cost of packing and shipping abroad may outweigh the benefits in that case. But if you need 500, or 1000, or tens of thousands of copies, it will always be cheaper to print in China. That's why most of the major "big five" publishing houses — Penguin Random House, for example — print a large proportion of their books here.
Obviously, it takes longer to ship goods from China to the USA, Canada, Australia, the UK, or Europe than it would to get them from your local print store. But it needn't take that long! At QinPrinting we offer a very efficient shipping service whereby we can airfreight your orders usually within one or two weeks. If you choose to ship by sea, then it can take up to a month.
So, whether it's better to order your print projects from China or locally, depends on how quickly you need fulfilment. If you're working to a tight deadline and need your books delivered in only a matter of days, you'd be better off using a digital printer or your local offset printer where possible, even though it will cost you more. However, if you're advance planning and can happily wait a few weeks to receive your orders, and you need a large run as outlined above, printing in China will always be the most economical option.
As you can see, whether it makes sense for you to do your printing in China vs printing in America depends on your budget, the specifics of your print project, your timeframe, and the number of copies you need. One thing you needn't worry about — especially if you work with QinPrinting — is the quality of the products you receive. We have over 25 years' success in the offset printing industry and a long list of reputable, repeat-buying clients.
We pride ourselves not only on the quality of our products but also on our sincere dedication to world-class customer service. Our mission is always to provide unparalleled products at unbeatable prices while maintaining a commitment to treat every client, large or small, with the respect, consideration, and personal attention they deserve.
If you're interested in printing in China, talk to us first. It's easy to get in touch via telephone, email, live chat, Skype, or the contact form. We'll be delighted to discuss your ideas and give you a no-obligation quote. We can't wait to hear from you!