Even in the digital age, most businesses still rely on printed marketing materials. Working with an offset printer is the most cost-effective and high-quality solution to any business's printing needs. We share our top tips for business to make sure the experience is smooth and efficient.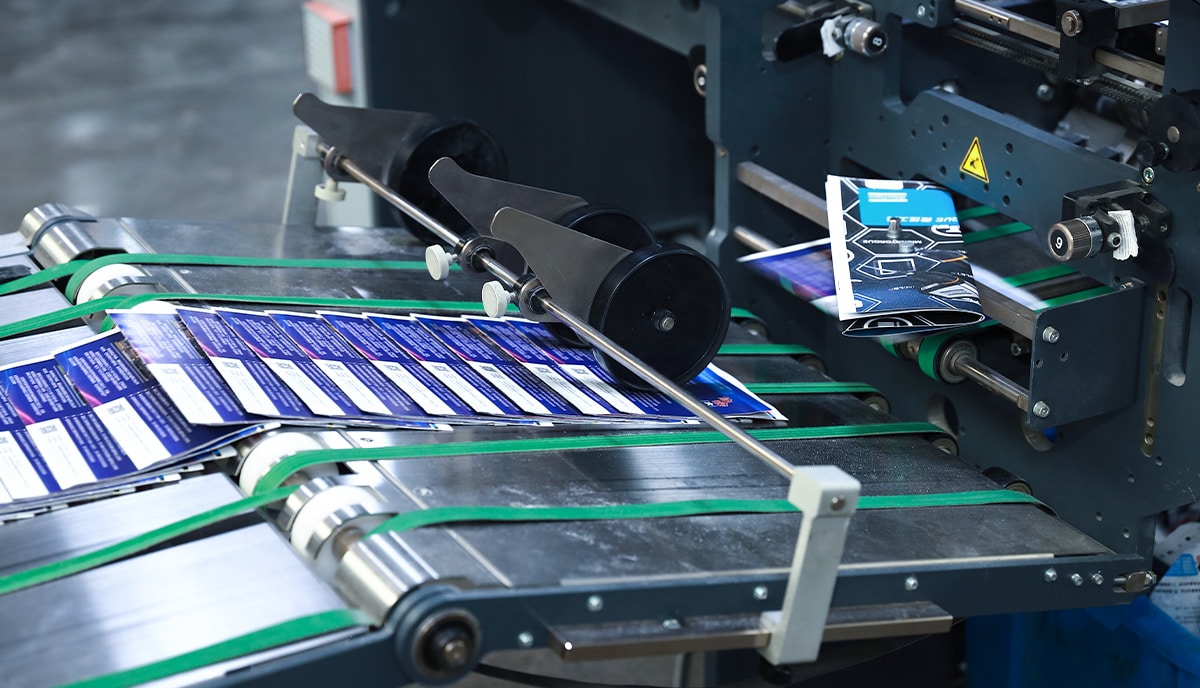 The keys to establishing an efficient and effective relationship between your business and your chosen offset printer—whether you're producing catalogs, flyers, brochures, promotional calendars or anything else—are clear communication and thorough preparation. We understand that many businesses, if they're changing their printer, they have a new print broker, or they've never worked with a printer before, may not be familiar with everything that's involved. So, we've put together this simple, easy-to-understand guide to working with an offset printer. It will help make sure you get off to a great start and that your products arrive exactly as you want them.
1. Create a project brief
This may be the most important step of all, as everything else depends on it. But it's often overlooked. A well-thought out and well-written project brief serves two purposes. It helps you understand exactly what you want from your print materials and the overall scope of your project and the budget you'll need. And it also makes sure that your printer has all the necessary information to make an accurate estimation of the timeframe and costs for fulfilling your request. Getting a project brief to your printer in advance can also allow your printer the time to advise, guide, and support you to the best and most cost-effective solution for your business.
Your print project should include:
Print format (leaflet, flyer, brochure, catalog, calendar, etc.)
Dimensions
Paper type
Binding solution
Special finishes
Page count
Content description (all text, all photos, mixed text and images, graphics, etc.)
Number of units
Your timeframe
Your budget
Several parts of this are quite technical—such as choosing the right paper for your print project—and so that's another good reason to prepare your brief in advance. At QinPrinting, for example, we work with our clients to help you make the best paper choices for your needs and budget. We'll also send you a sample book for the cost of mailing it, so you can see and touch the various paper options. And we'll advise you about the best paper for particular needs, such as full-color printing, text-only, special finishes, and more.
2. Choose the right paper
Are you familiar with the range of possible paper types for offset printing? Not all paper is the same and not all paper is good for every project. Choosing the right paper for your project and your budget is a fundamental and important decision to get right when your business is working with an offset printer. If you have any doubts, always ask for a sample booklet. At QinPrinting, we'll send you a comprehensive sampler on request for the cost of the mail.
You may need a heavier or lighter paper, a paper that's coated on one side or both, or an uncoated or offset paper. Perhaps a textured paper or colored papers would be best. Several projects will need more than one kind of paper; for the interior pages and for the cover, for example.
It's never too soon to talk to your printer about paper. At QinPrinting, we're passionate about paper and our experts will be delighted to explain the qualities and uses of different papers to help you decide what would be best for you. Just ask. You may also find our post, How to Choose the Right Paper useful.
3. Choose your paper size
While certain print projects have established standard sizes—for example, most paperback genre novels are 5.5 inches by 8.5 inches and the most popular size for a catalog in the US is 8.5 inches by 11 inches—but they're not carved in stone and you may want to customize the size of your project. You need also to consider the weight and dimensions of the finished product in terms of packaging, shipping, and distribution costs. In all cases, opting for a standard size suitable to your particular format will keep costs down whereas the more left field your customization gets, the more it will cost as there'll be added pre-press and setup time involved.
Not all print projects need binding. If you're printing flyers and leaflets, for example, you needn't worry about this. But many other projects need binding: booklets, catalogs, calendars, annual reports, user guides and manuals, and more. Here's a quick guide to the most popular and useful binding styles:
Hardcover or hard case
Softcover, paperback, or perfect bound
Saddle stitching
Spiral bound
Wire-O
If you're not sure what these are or of the differences between them, you'll find our detailed guide, A Quick Guide to Popular Bookbinding Options useful.
5. Design your artwork and layout
Few printing companies can help you with your design. So, you'll either need to handle this in-house if you have the skills and resources, or outsource to a third-party designer. At QinPrinting we do a lot to help our clients with design. For example, we've developed a range of free artwork templates for everything from flyers and brochures to posters, catalogs, and books. Also, we won't just print what you send us without our experts checking all your files manually to make sure there are no errors. If we find any issues, we'll explain what they are and help you fix them.
If you'll be handling the design in-house, we recommend the Adobe software suite, especially Illustrator and InDesign. You'll need to become familiar with vectors, layers, color spaces, bleeds, margins, trim lines, and more. You should always export your files as PDFs. You might find our post, How to Prepare Your Files for Offset Printing useful.
While those are the essential factors to cover when your business is working with an offset printer, there are other factors you may also wish to consider. For example, you should look at the potential cost benefits of asking for a larger print run. One of the great advantages of offset printing is the dramatic fall in the cost-per-unit as the size of the print run increases. For example, if you order a couple hundred copies of a booklet, it may cost you, say, $1.20 per copy, but if you order a few thousand, you could pay just 12¢ per copy!
Because of the complexity, cost, and time involved in preparing the plates, all offset printers set MOQs or minimum order quantities. The most common MOQ is 1,000 units. A few printers offer 500 units on certain projects. At QinPrinting, we believe that high-quality professional printing should be available to everyone, including independent creatives, self-publishers, and small businesses. That's why we've set out MOQ to just 100 units for most projects.
Another factor to bear in mind is storage and distribution. You'll need to have a safe, secure place to store your finished print products while they await distribution. If you're working directly with a distributor, then we can ship the products straight to them. Otherwise, unlike most printers, we offer a year's free storage and we can ship the products to you in batches as you need them during that time.
Talk to us about your next print project
A well-designed and professionally printed product represents a powerful return on investment. At QinPrinting, we've been working with businesses just like yours for the last 25 years and more, helping you to bring beautiful, powerful printed marketing materials to your prospects; materials that build your brand and speak to your target market; print products that convert; print products that sell. So, talk to us about your next print project. We can't wait to be part of your success!