An expert guide to designing and printing effective flyers for your real estate business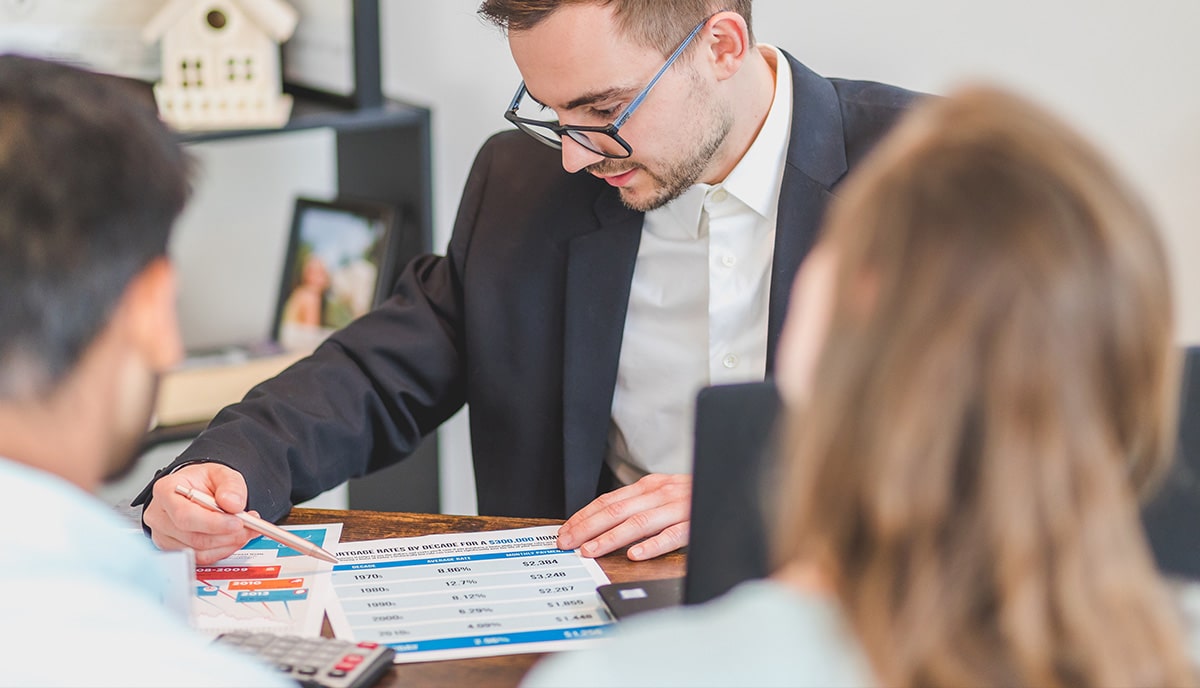 Photo by RODNAE Productions via Pexels.com
You may wonder if you need to know how to create real estate flyers in the 21st century. According to the National Association of Realtors (NAR) there are over one and a half million real estate agents and brokers in the USA today. While the housing market is always volatile, competition within the industry is also fierce. It behooves every estate agent worth their bricks-and-mortar to make sure they're taking all possible steps to stand out from the crowd, offer an excellent level of professionalism and service to both home buyers and property sellers, and market their business effectively.
While it makes sense to have a well-managed online presence and run digital marketing campaigns, real estate remains one of the few industries in which real-world, on-the-ground action is still a vital part of what you do. After all, it's real estate you're selling, not virtual estate. While your website may be a first-point of contact for many buyers today, offices, agency storefronts, property signage, and face-to-face meetings and site visits are still the places where business happens, negotiations are made, and deals are struck. And that's why you need to understand why and how to create real estate flyers. Let's dive in a bit deeper.
You see, your offline real estate marketing strategy is just as important as your digital campaigns. One time-honored and effective offline marketing tool is the printed flyer. Despite the onset of the digital age, successful real estate agents still use a variety of flyers in their advertising, promotional, marketing, and information sharing activities. There's a reason for that, and it's easy to understand: they work! But just in case you're not sure what's covered by the term real estate flyer, it's time for a quick explanation.
What are real estate flyers?
Real estate flyers are attractive promotional and informational documents used to reach out to potential buyers. In short, they're low tech but highly versatile and effective marketing tools. Design-wise, they can be a single flat page or folded in a variety of smart and useful ways — a bi-fold, accordion fold, gate fold, z-fold, French fold, and more — and include both written content, photographs, and other graphic elements.
You can use them directly and indirectly. So, for example, single-page flyers displaying listings in your storefront do a great job of catching eyeballs on the high street, increasing visibility, defining your market sector, building your brand, and getting your real estate business recognized. But they're also great to hand out at open house events or private viewings, display in a flyer box on yard signs, and distribute to your target market via direct mailing campaigns. You can also digitize them to share on social media and use them to drive traffic to your website.
Do real estate flyers work?
As we noted at the outset, there's a very good reason why successful real estate agents and businesses still use flyers and it's because they work. As the saying goes, if a thing ain't broke, there's no need to fix it! But don't take our word for it. The statistics speak for themselves:
According to the Finding Home in America Report, over half of potential house buyers (53%) go to open house viewings and expect to take away a printed flyer to remind them of the visit, the details of the property, and to discuss later when making a decision to go forward.
The National Association Of Realtors published statistics which show that while just over half of new home buyers (51%) found their property on the web, the rest made first contact offline, visiting agents' offices, driving around a desirable area looking for yard signs, and picking up printed media. So, still almost half of your potential clients prefer physical marketing to digital when looking for a first or new home.
The Consumer Housing Trends Report reveals that 21% of home buyers rely on direct mail real estate flyers as their first point of contact with the market.
So, in short, not only do real estate flyers work, they're essential if you want your business to be a success. Now we've covered why, as a savvy real estate agent, you need to use printed flyers in your marketing strategy, you may be wondering — given the limited space available on a standard flyer — just exactly what content you need to put in them to make them sell?
What information should be on your flyers?
So now it's time to answer the question of what should a real estate flyer include to make it work as hard as possible for your business? Well, you need to think of two fundamental principles: tradition and innovation. What that means is that your flyers should include all the essential, basic information that all good real estate flyers include, but they should also stand out, communicate your brand with clarity and flair, and be distinguished in some innovative way to make them memorable.
All flyers need to communicate the following basic information:
An attention-grabbing headline. Your headline is the first thing the potential customer reads, so make sure it's not the last! While you shouldn't go over the top, try to include the core selling point of the property. Maybe it's the location, the period or style, or some other factor—a low crime rate area, vicinity to facilities and stores, for example—that you can highlight to pique your prospect's interest and entice them to pick up the flyer and read on.
A more detailed subtitle. Having hooked your prospect with the headline, you can give a little more away with a good subtitle. This should highlight two or three added selling points — spaciousness, a large garden, pool, or privacy, say — and appeal to the reader's emotions with colorful words like 'elegant', 'desirable', 'handsome', 'traditional', or 'exclusive'.
The property description. Your property description should be easy to understand and attractive. Strike a balance between evoking a positive image of what life would be like in the property and giving the basic facts about the number of rooms, layout, and location. Always end with the suggestion that to appreciate the qualities of the home, a viewing is a must.
Photos. Don't overdo it on the photos for a flyer. You need to pique interest, not exhaust it. An exterior (taken during good weather!) and a couple of shots of the most important interior rooms — say, the kitchen and the main living space — along with the yard if it's a feature of the property, is enough. Make sure the photographs are clear, in focus, and take in as much of the area under the lens as possible.
Price. While for luxury properties, some sellers prefer to reserve details about the price until they have 'vetted' a potential buyer — in which case, you must make it explicit that the price is available on request — in most cases, it's a good idea to be up front and display the price straightaway. Unless your clients are billionaire business people or Hollywood stars, they probably have a limited budget and they'll shy away from a listing without a price, as they'll assume it's too expensive.
Contact details. Don't make the mistake of only printing a phone number. Put the address of your offices or storefront if you have them, along with your web address, email, and availability.
Finally, a CTA (call-to-action). You know, you increase your chances of getting people to do what you want if you just tell them what it is! So, always end with a visible CTA. Just, "Call us now for an informal chat or to book a private viewing" is all you need.
In addition to these fundamentals, it's a good idea to add the following to give your flyer the edge in a crowded marketplace:
Branding. You need to make your agency memorable, so include your 'branding' — logo, font, colors, style — on all your flyers.
A unique offer. To encourage engagement, make a unique offer. Champagne viewings, a discount coupon on home insurance, or virtual tours, have all been tried and worked. Use your imagination and see what you can do to make your business memorable and more appealing.
Offer 24/7 access. This may not be possible, but if you can do it, it's a great benefit for many people who work unusual hours.
Add a QR code. A great addition to any real estate flyer is a QR code which prospects can scan with their smartphone to take them straight to the listing on the web.
How do you use flyers in real estate?
Once you have your flyers designed and printed, you'll need to distribute them. But how and where do you do that? You can use flyers in your real estate business in several ways:
Display them in your storefront
Use flyer boxes or racks outside your offices for passersby to pick up
Put flyer boxes on your yard signs
Use direct mail to target your market sector (direct mail companies can refine the addresses you send to by geography, income, creditworthiness, family size, age group, and other factors)
Hand them out at open house and private viewings
Get them placed in the property pages of local newspapers and magazines
But of course, you'll need to decide on the best answer to the question of how to create real estate flyers before you can display them. We've covered the reasons why to use them, how to design them, and what information they should include. So, now let's look at the last step before distribution: printing real estate flyers.
Can you make your own flyers?
Yes, is the short answer. You can make your own flyers. But it's probably not a very good idea. Even if you did well in art and graphics in high school, you may struggle to make a real estate flyer that stands out from the crowd — at least for the right reasons! — and works as a powerful marketing tool to help you sell properties. Given the crowded marketplace and the competitive nature of the business, you'll find that getting your flyers professionally designed and printed will be the best course of action and give you a good return on your investment, as well as build your brand, increase your authority, and lead to more inquiries and sales.
Get your real estate flyers professionally printed
A real estate flyer professionally printed on good quality paper stock in full color is the obvious choice if you're serious about your success. Not only are they cheaper to produce at volume than if you try to do them with your basic office equipment, they'll mark you out as slick, professional, reliable, and serious. 
A good custom offset printer will be able to advise you on templates, styles, paper types, inks, and more to help guide you through the process of how to create real estate flyers from start to finish. Having taken so much care and attention in every other aspect of your enterprise as a real estate agent, it makes sense to apply that same professionalism and dedication to your marketing and consumer relations, too. As you know, the real estate flyer can be the first point of contact with you, your agency, and your brand for up to almost 50% of your potential buyers. So, make sure it's the best you can produce.