We take a look at how to get your children's book printed, bound, and ready for marketing and distribution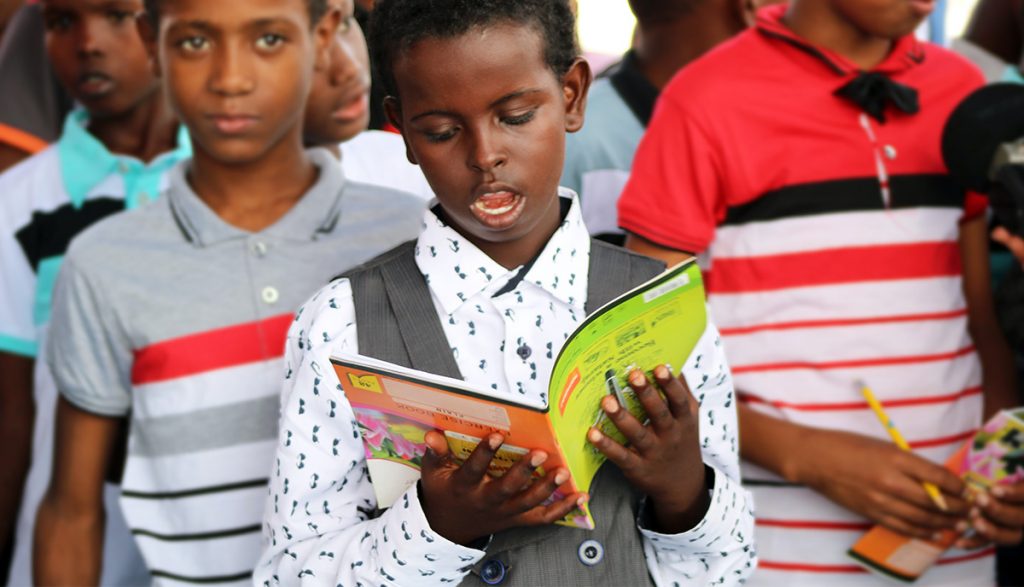 Self-publishing children's books is one of the most rewarding — and challenging — options for an independent creative writer. It's a tough market. But if you have the right skills, understanding, and sensibilities to capture a child's imagination with great storytelling, a sense of fun, and well-crafted writing, there's no reason why you shouldn't find success.
While many self-publishers choose print-on-demand book services (POD), for a children's writer, that's not usually an option. Why? Because the automated online printers don't have the range of materials, formats, and technical capabilities to produce high-quality children's books. For example, PODs such as Amazon, IngramSpark, and others, only offer either trade paperback or very limited hardcover printing. And if you want anything other than a black-and-white interior — and many children's books are illustrated in full color on every page — the costs become prohibitive with the limited digital technology they have at their disposal.
Why choose offset printing for your children's book?
In short, you don't really have any choice! For children's books, you need a professional offset printing company who can customize your book at a cost-effective price point. But don't worry, it's a good choice as it will give you a product of excellence, personalized to your needs, and offer a very competitive price-per-unit return on your investment. We believe that even if in the future POD companies develop better services, higher-quality materials, and customized products — so far, there are no signs that they will — once you've discovered the benefits of offset printing, you'll never look back.
We at QinPrinting — obviously, we hope you'll choose to work with us, but other offset printers are out there! — have been in the industry since 1997, so we have over 25 years' experience to share with you. And besides having the very latest printing technology at out fingertips, a fantastic international reputation, consistently positive reviews, and a full range of materials, bindings, and finishing options, we remain an enthusiastic team who pride ourselves on real commitment to each customer as a valued individual.
Putting together a children's book is complex. Contrary to what some believe, writing well for children is much more challenging than writing well for adults. And the highly-visual and tactile nature of many children's books means they command specific skills and attention to detail at the design and layout stages, too. Not to mention the beautiful, vibrant color tones and beautiful paper stocks that make your artwork pop off the page and that you can only get with "real" printing.
The three kinds of children's books
The term "children's books" covers a wide range of ages, styles, and content. But they can be broadly categorized into three kinds: "Pre-School/toddler" books; "Early Reader" illustrated books; and "Middle Grade" (MG) chapter books. Let's look at each in turn.
These are — as the name suggests! — books for very young children in the 0 to 4 years-old categories. They are often board books or spiral bound with simple text and bold illustrations. They're designed for parents to read and chat about with their children. They're largely visual, often tactile, almost indestructible books of usually no more than a dozen or so pages. Text on the page is limited to very simple sentences, or even just a single word. It's rare for the total text of a board book to be more than 300 words. It may even be much less.
These are for children who may have just started to read but still aren't ready to read alone. They're often saddle-stitched "booklets" with glossy covers and full-color illustrations accompanying a more developed text, but still no more than a paragraph to each double-page spread. They have more developed characters and a stronger story line and will include dialogue, too. But the entire text is rarely more than 3,000 to 5,000 words. The typical age-range here is 5 to 8 years-old.
MG books are also known as 'chapter books' because while they may contain a handful of one-page illustrations, they're mainly text divided into chapters and "perfect bound" in paperback format like a "grown up" novel. These have all the elements — character development, complex plotting, theme, description, dialogue, insight, conflict, and resolution — of any novel, but modulated to the age and experience of their readers, who are usually 9 to 12 years-old. While parents will often read MG books aloud to their children — often, say, a chapter a night as the "bedtime story" — they're meant for kids who have learned to read and enjoy to read alone, gripped by a good story and characters with whom they can identify, either whispering the words aloud or reading silently "in their head". An MG novel may be between 10,000 and 45,000 words, with 15,000 to 20,000 as a common average.
Printing options for different children's book styles
Each of the styles above has its specific needs and processes in terms of what's involved in preparing and printing the book. We have detailed information on each of these options which we'll link to below, so you can follow up with the format best suited to your children's book age group.
But to give you an idea straightaway:
A board book is produced from either gray or white card stock, with rounded edges and UV coating for safety (rather than laminating which can peel and be eaten!). It usually has what we call a "self-cover", meaning that the facing sides of the outer boards, along with the spine, are wrapped and printed to create the front and back of the book, without adding a separate cover.
A saddle-stitched book has the pages folded, collated, and then literally stitched together — sometimes stapled — along with a separate cover sheet of thicker stock, often gloss coated to make it bright and durable. The interior paper is usually heavier than a paperback-type and coated with a matte or satin finish to enhance both text and color.
A paperback book for children is made in the same way as any other, with white, off-white, or cream interior pages collated into a block and then "perfect bound" with strong but flexible glue into a wrap-around cover made of heavier paper card stock, usually printed in full color and either gloss or matte coated.
If you're not sure which of these printing and binding options would be best suited to your children's book, don't worry. If you are relatively new to the industry it can be quite confusing. We understand! Just talk to us or drop us an email with your questions and we'll be delighted to answer them. After 25 successful years in the printing business, and focusing on helping independent creatives like you as well as our corporate clients, it's unlikely you'll have a question we can't answer or a problem we can't solve.
Can I print a hardcover children's book?
The short answer is yes, you can print a children's book in hardcovers. We'll do that for you if it's what you want. But usually, it's not necessary — given the slight increase in expense due to more complex design requirements, high cost of materials, and longer turn-around that's involved in hardcover (hardback) book printing. Mainstream publishers often have their printers produce larger format, hardcover story books — most often for the Early Reader market — and they're usually meant to be given as gifts on birthdays, Christmas, or Thanksgiving. If you've established a following as a children's writer and you have a strong, responsive email list of parents, teachers, and librarians keen to buy your next book, then a hardcover could be worth the investment. But if you're not at that stage, we recommend that you stick to the more common and less expensive formats for now.
How much does it cost to print a children's book?
The answer to this question depends on the format — board book, spiral bound, saddle stitch, paperback or hardback — along with the number of pages, the weight of the paper, the illustrations, the size, and more. So, we can't give you a one-size-fits-all answer to how much it will cost to print your children's book. But you can use our quotation calculator to get a good general idea. Then, once we've worked with you to decide all the details, we can give you a final, personalized quote for your children's book printing.
Why choose QinPrinting to get your children's book printed?
There are so many good reasons to trust us with your children's book printing. The most important to us in many ways is that we really care about you and your book. Your success, after all, is our success. But here are other factors to consider, too:
We have over 25 years industry experience
We're an expert team who believe in a customer-focused, hands-on approach to what we do
Not only printers, we understand design, so we're committed to personally checking all your files before printing to make sure everything is just perfect
We're available and communicative, so you'll never be left in the dark. We'll guide you every step of the way
Because we're based in Shanghai, we can offer you very competitive pricing without sacrificing quality
We use the latest printing technologies available and strive constantly to improve and refine all our processes to make your experience better than ever
Whether you want to print a short run or a long run, a children's board book, a spiral bound workbook, an early reader, or a middle grade paperback novel, we're the printer for you. We make an otherwise complicated process straightforward and with our focus on personal service as well as high-quality products, we're sure you'll be delighted that you joined the thousands of other happy self-published authors we love to help. Contact us today to chat through your project or for a no-fuss, no-obligation quotation. We can't wait to work with you!