Will you print your own cookbook? Photo, words, section etc are all not easy to handle. Cookbook is useful but it's not easy to design. Now, let's talk about how to design a hardcover cookbook.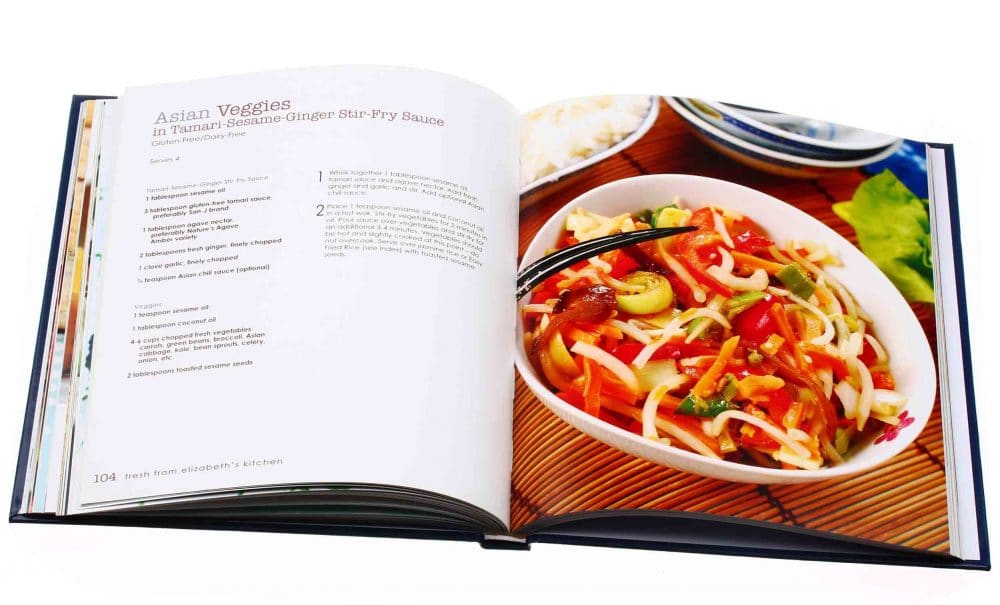 How to binding the book
When you look a cookbook, it looks similar with other books. If your book is to general reference, please make the book as paperback book(perfect binding). However, most of the cookbooks are hardcover and will be put in the kitchen. So cookbooks need to be open flat. In this case, some cookbooks are bound as wire-o binding or spiral binding. There are also some cookbooks are bound as hardcover book. They can also open wide.
So most of the cookbooks are wire-o binding, spiral binding or hardcover binding.
How to design the words when design a hardcover cookbook
Before you design the inner and cover, we are glad to provide design template. There are also some tips on our website about how to design a hardcover cookbook. You can use the template and check the tips together. Then please type some words and choose your favourite font to show them in the template. If you are not sure whether it's good or not, you can send us one page to check. And we will give you more suggestions. It's free.
How to put the photos when design a hardcover cookbook
When design a hardcover cookbook, before putting into the photos, please make sure the photos are over 300dpi and they are high quality photos. In this case, the photo will be very clear after printing. Although people love a cookbook with many photos, some books only have some words to tell people how to cook. But CMYK ohoto is a perfect choice to show what you are talking about. With beautiful images of dishes, your reader will love the food. One more thing. If you need the photo to be on one whole inner page, please add bleed on top, bottom, left and right.
How to design a hardcover cookbook cover
Before design a cover, you must know how to bind your book. A great cover will help you sell your book well. A bad cover will lose many readers. If you need help, please feel free to contact us. We are glad to help you to design your cover. If you need help, please tell us what kind of book you need, how many inner pages and what kind of binding you need for your book. Then we will provide a cover template for your book. You can design according to our cover template. That will be much easier. And it's free as well.
Important element: photography
Photography is really important for designing a hardcover cookbook. A nice photography and a regular photo is totally different after printing. Please take care for your photos.
We don't suggest put some black and white photos. You have already take the photos, why not show it in the real color? If you think it's not perfect, please use Photoshop to adjust them. Printing full color books in China is not expensive. So no need to worry about the printing cost. If your photos are in RGB, please change them to be CMYK and then put into your books. Besides the resolution and quality, this is also important to keep your photos to be the real color.
Check the proof before printing
Before printing, please ask the printer send you a PDF proof. Please read it each words by each words. You have spent many time to design the book. Please check the book carefully. After proofreading, you can ask the printer to check the color, check the paper etc.
Now, all the things before printing are almost finished. And there's a company in Shanghai who can print high quality cookbooks with low price. If you need to print your books, please feel free to contact us. We are QIN Printing in Shanghai. We have better printing price then you printing local. And we are confident with our quality. Welcome to contact us!