Soft touch lamination is an inexpensive finishing process which gives your catalog a distinctive, premium-quality look and feel without breaking the bank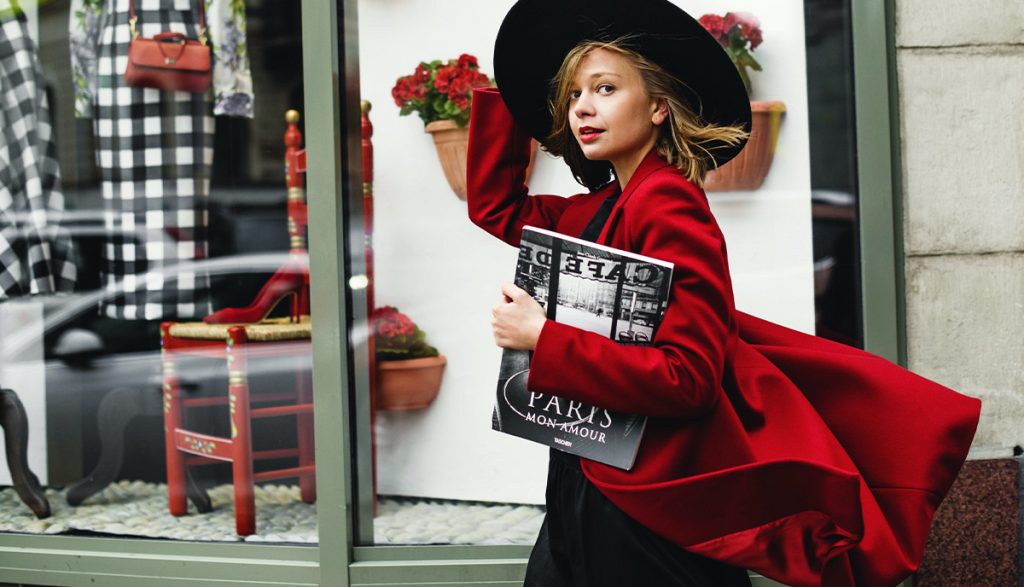 It's the constant conundrum that every marketing department needs to solve: how to develop distinctive, eye-catching printed marketing materials which will give consistently high returns on investment? If you're running a printed product catalog marketing campaign, soft touch lamination is a smart choice which can upgrade the luxury, high-end look and feel of your catalog without adding significantly to your production outlay. Let's look at what it is, how it works, and why it might be the right choice for your custom catalog.
Soft touch lamination: a feast for the senses
We print most product catalogs on gloss or matte coated art paper. It's a good choice. Gloss paper is shiny, eye-catching, durable, and will make your color images 'pop'; matte finishing also takes color and shows photography well while making the text easy to read even in bright light. But if you want your catalog to ooze a sense of luxury and distinction, consider the many benefits of soft touch lamination.
Soft touch lamination adds an immediate sense of depth and quality to the page, giving it not only a desirable visual impact, but making it deliciously velvety to the touch. Anyone who sees a soft touch laminated catalog will be inspired to pick it up by its visual appeal. And then they'll want to keep hold of it because of the tactile pleasure it brings. If you have high-end products to promote and you need to discretely but effectively appeal to affluent, discerning customers who expect luxury and utility in the products they buy, soft touch lamination is a subtle and persuasive addition to your catalog's design.
What is soft touch lamination?
For those who enjoy understanding the technical side, let's explain what soft touch lamination is, how it's applied, and the effect it gives. Lamination involves applying a thin film covering to the page under heat, which then cools to form a textured, protective surface over the paper. We make soft touch lamination sheeting from a specially developed substance called BOPP — which stands for bi-orientated polypropylene. The BOPP film is just over a millimeter in thickness but remains flexible once it has cooled, so you can still turn and fold the pages with ease. The velvety effect achieved is in part because of the material qualities of the substance itself and in part the slightly added physical depth it gives to the sheet.
What's the difference between matte lamination and soft touch lamination?
Soft touch lamination has a similar visual appearance to standard matte lamination, although it lends a deeper, richer quality to the print beneath. But its chief advantage over matte finishing is its extraordinarily luxurious feel to the touch. If you've never seen of felt it under your fingers, it's hard to appreciate. But get in touch, and we'll send you a sample so you can experience it for yourself.
The other difference is that it costs a little more than matte lamination. But if it's the right choice for your products and customers, you'll find that the added cost is negligible when compared to the effect it has on raising the image of your brand.
Soft touch lamination is ideal for catalogs
Technicalities of the process mean you can't apply soft touch lamination to all paper and card stocks. As it's a single-sided post-print process, it's ideally suited to exactly the coated card stocks that we most commonly recommend for use with brochures, booklets, certain hardcovers, and high-end catalogs. Catalogs are usually keepers; so, customers hold on to them, return to them, and browse through them as much for leisure and enjoyment as anything else. They're also perceived and used — somewhat like coffee table books — as indicators of the owner's status, style, and tastes. So, if you're targeting "affluents" with a range of luxury products, soft touch lamination is the exact finishing touch which will complete the desired look and feel of your catalog.
Other advantages of soft touch lamination
Soft touch lamination has other advantages, too. Some of them are practical. For example, the extra coating isn't only lovely to look at and a delight to touch, it also adds a robust, protective layer to the page which will keep the ink strong and good-looking over time and even under exposure to strong light.
The best catalogs in the right hands are browsed many times. With soft touch lamination, there's much less chance that the pages will become "dog-eared", soiled, or torn from extended use.
With gloss coating — and to some extent with matte — the cover of your catalog can be susceptible to fingerprints and other soiling, scratching and scuffing. Soft touch lamination is especially resistant to that kind of contamination. So, your catalog will always look good no matter how often it is handled.
Soft touch lamination is cost-effective
One difficulty for marketers when designing a campaign to promote and sell luxury goods is how to get that premium-quality look and feel in the marketing output without spending vast sums on super-expensive materials. For designing your high-end catalog, soft touch lamination answers that need. For an insignificant added cost to the production of your catalog, the difference it will make to your messaging will bring a return on the investment which outweighs the expense.
As the saying goes, "the proof of the pudding is in the tasting". Not only for soft touch lamination but for all our papers, cards, coating, finishes, and laminations, we can provide you with samples so you can properly see and touch the stock before you make your choices. Just get in touch to request the samples you require and we'll be happy to send them to you. While ordering goods online has made life and business easier, we understand that sometimes, you still need to examine a "real world" sample before you buy.
Ready to take your product catalog marketing to the next level?
At QinPrinting, we have over 25 years of success in the printing industry. We've worked with innumerable businesses just like yours to help them develop their luxury product catalogs. We have the latest printing technologies at our disposal and a truly comprehensive range of paper and card stock. At our state-of-the-art facility, our expert team of highly qualified printers and technical staff work round the clock with unrivalled dedication to fulfill all our customer's orders to the highest standards.
If you're ready to take your printed product catalog campaigns to the next level, then talk to us first. We pride ourselves not only in our technical competence, market and industry knowledge, and rigorous quality control, but also in our tailored, personalized customer service. We treat every client as unique and deserving of the closest attention and support regardless of the project or the size of the order.
Talk to us today to discuss your specific campaign needs in terms of your printed catalog. Or if you already have everything mapped out, ask us for a free, no-obligation quote. Our vision is always to combine products of exceptional quality with dedicated customer service at an unbeatable price point. We're in business, so we understand business. That's why we work so efficiently with business clients. We can't wait to help you make your next catalog the most effective yet!