While most modern marketers are aware of the power of printed product catalogs in their integrated campaigns, fewer use them for product testing and market analysis. We explain why you should, and how.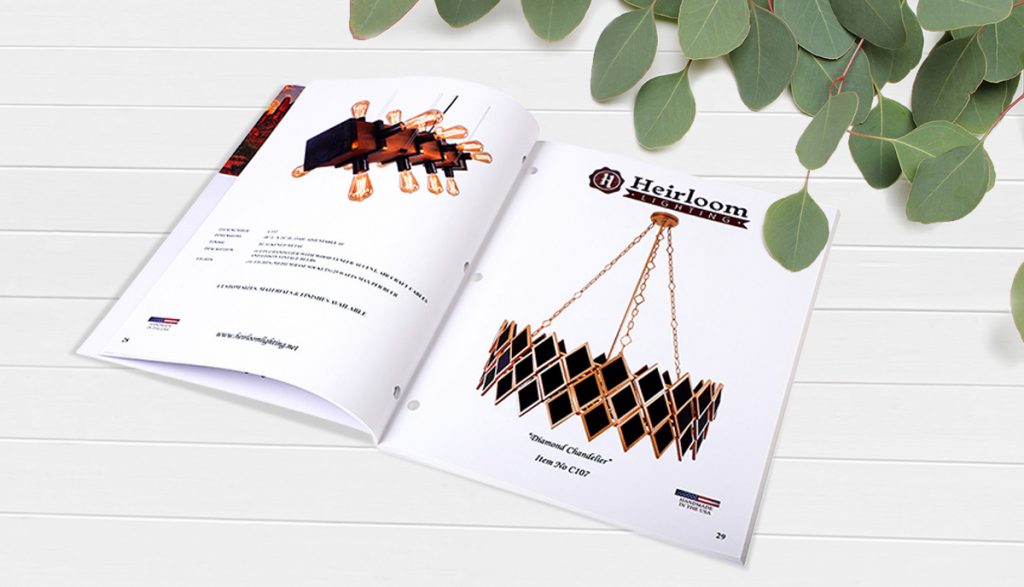 Short-run catalog printing is a cost-effective way to create print materials for smaller audiences or niche products. It's an alternative to the commitment of larger press runs, which while they can have a per-unit price advantage over shorter runs, may lead to wastage if they're not well-targeted. Whether you're launching a new product, promoting your brand, or simply trying to cut back on printed materials, many advantages come from short-run catalog printing. Short-run catalogs allow you to test out different content, features, and designs with smaller amounts of risk.
You can test out new marketing strategies
A major advantage of short-run catalog printing is that it gives you a chance to try out new marketing strategies. If you're launching a new product line, for instance, you can create a printed catalog to showcase it. That way, you can see if your marketing campaign is effective and if customers respond to the items you're offering. Short-run printing allows you to make the necessary adjustments if something isn't working without spending a fortune. 
With large press runs, it can be costly to make changes and you could be stuck with thousands of catalogs that you can't use. Short runs are also useful for time-sensitive marketing campaigns. What if you're hosting an event and you want to send out event-specific catalogs? You can use short-run printing to print just enough for your immediate needs. This way, you don't have to worry about keeping track of what you have left over. In short — pun intended! — short runs are a great way to test out your product marketing while keeping the costs low.
Short runs can be more environmentally friendly
Another significant advantage of short-run catalog printing is the positive impact it can have on the environment. Printing lower quantities, and only as many copies as you'll need, uses less energy which means less carbon dioxide is released into the atmosphere. Along with conserving resources, if you combine short-run printing with a responsible paper stock that's made from recycled paper or FSC-certified from sustainably managed forestry, you'll be helping to preserve our forests without sacrificing quality. Furthermore, you can choose non-toxic soy-based inks that are certified eco-friendly, eliminating toxic emissions from the manufacturing process. Some eco-friendly inks are also certified as acceptable for use by people with chemical sensitivities.
Short run printing helps market analysis
Short-run catalog printing makes it easier to trace customer responses and get feedback data to use in market research analysis. You can do this by printing coupons or special offers on the same page as your catalog items which have unique identification codes embedded in them. You can also add barcodes or QR codes to your pages, which can give you lots of useful data about how consumers interact with your catalog and the products it describes.
By tracking how many times a barcode is scanned or how often a QR code is followed, you can collect information about how interested customers are in a particular product, how likely they are to make a purchase, or which products are most interesting to consumers. You can also use QR codes to send customers directly to a product page on your website, where they can sign up for email newsletters or add the item to their shopping carts.
Key elements of a successful short run catalog
So, what are the key elements of a successful short run catalog that you'll want to include? We'll break them down for you now. Here's a helpful list along with simple explanations:
Well-written copy that entices the reader to purchase the products
An easy-to-read style and streamlined content will help your customers find what they are looking for quickly, increasing the likelihood that they will make a purchase. To create effective product descriptions, you should use benefits-driven language. This type of writing focuses on how a product will benefit the reader, rather than the features of the product. It's important to write product descriptions that are personalized to your readers. A simple way to do this is to ask yourself, what are they trying to solve? What problems do they have? Once you can answer that, you have the keys to a successful product description that presents the item as a cost-effective solution.
High-quality images that showcase the products in a positive light
A professional photographer will help you create the right lighting and angles to showcase each product as it should be seen. High-quality images that are crisp and clear will help customers make better buying decisions. It's important to include additional images that show close-ups of the products as well. This allows customers who are looking at your products online to see details that may have otherwise been missed.
Informative product details and technical specifications
By providing detailed information on your product, you can increase trust, build credibility, and make it easier for potential customers to buy from you. An informative product detail lets customers know that your business values transparency and honesty. It can also help with conversions by making it easier for people to decide whether to buy from you.
Include several easy-to-use purchase options to suit everyone
Offering a variety of ways to shop and pay can make your catalog more attractive to customers. This also breaks down barriers for people to buy your products or services, as they might have different preferences and circumstances. A variety of payment methods improves your conversion rate, as the majority of people are likely to be more comfortable with one of these options than with another. So, think of credit and debit card purchases, scannable QR codes to your online checkout, PayPal, Apple Pay, Google Pay, and more; even the old-fashioned cash-on-delivery.
Tips for designing a successful catalog
To create a successful catalog, you need to invest in hiring a skilled copywriter who can create compelling product descriptions and other content that will convince your customers to buy. You also need to invest in quality photography to showcase your products in the best light possible. Customers won't buy something if it doesn't look appealing. The last thing you need to do is make the ordering process as easy as possible. Your customers shouldn't have to jump through hoops to purchase something from your catalog. Once all that's in place, you can get a designer to prepare a stunning layout ready for printing.
Paper, binding, and printing options for catalogs
Printing and binding options include standard black and white, up to full color, folded or unbound, or even a combination of binding and printing options, such as a hardcover with full-color printing. A catalog's paper quality is also important, as it impacts the reader's experience and determines how the catalog will be handled. Poor quality paper will be more likely to be thrown away or recycled, rather than put on a bookshelf. Paper options include standard offset paper, glossy paper, card stock, or even vellum. Binding options can include spiral, perfect, saddle stitch, or hardcover. These details can make a significant impact on the reader's experience. And the advantage of short run catalogs is that you can experiment and even A/B test a number of styles to find out exactly which combination works best for your business needs.
Ready to dive into the exciting world of short run catalog printing? Talk to us first! We have 25 years of experience in the industry, state-of-the-art design and printing technology, an enthusiastic team of genuine experts, and a real commitment to top-notch customer service. We're only happy when you are. Get in touch today to discuss your needs or ask us for a tailored, no-obligation quote.