Custom Board Game Process
At QinPrinting, we offer a one-stop custom board game solution. With a dedicated consultant to guide you through the process, backed by an expert team and state-of-the-art technology, you'll find making your custom board game with us almost as much fun as the game itself!

We're committed to helping you realize your creative vision easily and efficiently. To do that, we've designed a streamlined, step-by-step process which will take you from start to finish through your custom board game manufacturing journey without a hitch. And with QinPrinting, you're never alone. You'll have a dedicated, named consultant to help and guide you at every stage.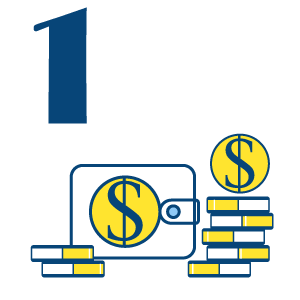 Step One: Working Out the Details and Costing Your Project
We believe that the foundation of good business is good communication. In the first step, you'll work with your consultant to map out the scope of your project and exactly which products and components you'll need. We'll also discuss the technical side of your designs and you'll have the opportunity to ask any questions you have about the materials, manufacture, and protocols for creating your custom board game.
Once we agree that we have everything in place, we'll draw up a manufacturing schedule for your approval and a final, itemized quote for the cost of the work. On request, we'll be delighted to give you a range of quotes based on several potential versions of your game. For example, one which uses custom-made miniatures and printed 3D scenery units and one which replaces those with basic game pieces and a flat board.
Once we've agreed on the scope and scale of the project, costed everything, and decided on a schedule, we'll move on to the next step: checking and finalizing your designs.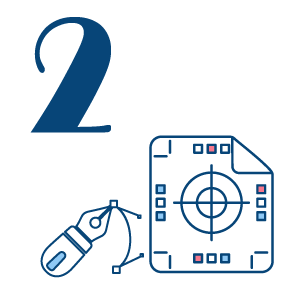 Step Two: Checking and Finalizing Your Designs
Whether you've handled the design work yourself or outsourced the technical side to a third-party professional, our expert team will always manually examine all your design files in close detail to make sure that they meet industry standards and comply with our in-house requirements. If we find any issues or errors, we'll let you know and help you resolve them before we go any further. We'll also make suggestions to improve any technical aspects of the designs which might save you time and money.
Once we're confident that your files are 100% perfect, we'll generate a full digital sample or set of samples for you to check. Only when you give us the thumbs up will we go on to the next stage: pre-press and prototyping.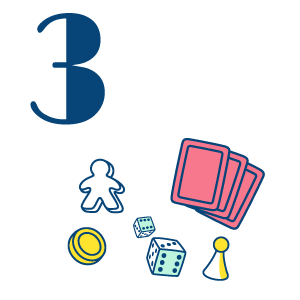 Step Three: Pre-Press and Prototyping
In step three, things start to get exciting. We've completed the most complex aspects of design preparation and it's time to make a prototype of your game. A prototype is a physical sample of all the components of your board game, assembled and boxed. It will be almost identical to the final product. We'll ship that to you so you can satisfy yourself that the materials and quality are up to scratch and you can even play the game with a few friends to make sure we haven't missed anything out—we won't have, but it will still be fun to play your game! Once you've had time to evaluate the prototype, your dedicated consultant will schedule a call with you either by telephone or Skype to discuss your experience and any final adjustments you'd like to make before we go into production.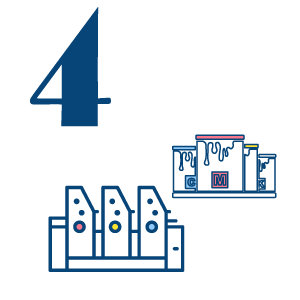 Step Four: Preparation for Mass Production
Now things are really getting going. Our MOQ (minimum order quantity) is 1,000 games, which is about standard in the industry. Some game manufacturers set MOQs of up to 5,000 but we don't want to exclude smaller players and independents who are just getting started. Most successful crowdfunded game startups find this to be a useful minimum to cover supporters, investors, and the first sales. Of course, we can make 10,000 or 50,000 if you like! But 1,000 is the minimum order that makes manufacturing cost-effective for you. We're ready at our end to go into mass production.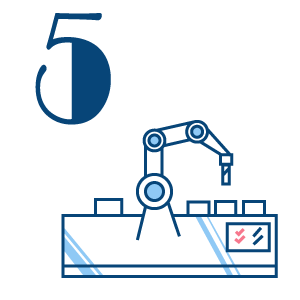 Step Five: Your Physical Sample
As soon as we have completed printing and the first game is off the machines, we'll assemble a perfect sample including all the components, inserts, and accessories packed into the box. This sample will be identical in every way—print colors, materials, surface finishes, and assembly—as the final product. We'll send it to you for approval. Once we receive your approval, we'll continue to manufacture the remains of your order. Throughout the mass production of your custom board games, we carry out a regular series of stringent quality controls to make sure that your finished product is perfect in every way.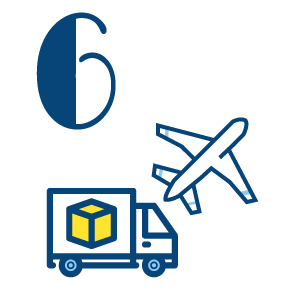 Step Six: Shipping to the Destination
Last, we'll run final quality checks before we shrink wrap your finished games, pack them safely into custom cartons and load them onto pallets if they are to be shipped by sea or land. We floor-load them if you want us to ship them by air as it keeps the weight—and therefore the costs to you—as low as possible.
We make importing your custom board games from our facility in Shanghai to the United States simple. If you have an established relationship with an import broker, we'll work with them to make sure everything goes smoothly. If you don't have a dedicated broker, don't worry — we'll organize that, too. With QinPrinting, we make everything super-simple: we work with you from the design stage onward, we manufacture your games, and we deliver them to you. It really is as easy as that.
In other countries, you'll need a native importer and we'll import to the destination country under their name. Otherwise, everything is the same. Wherever you are QinPrinting will make sure your custom board games arrive safely and in a timely fashion.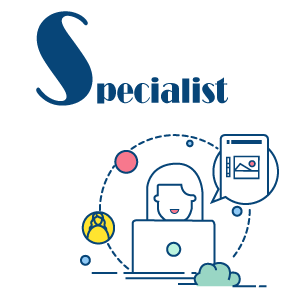 Specialist Support Tailored to Your Needs
We've been working with independent creatives for decades now, and during that time, we've developed a uniquely supportive range of services tailored to your needs. For example:
A dedicated, named consultant will work with you personally through every step of your journey from your initial inquiry to delivery of your finished games
Our in-house experts will support and advise you at each stage of setting up your files and preparing them for printing and manufacture
If desired, we'll provide you and/or your designer with design templates to assist you with your artwork preparation and layouts
Our designers will manually check all your files to make sure they're ready for a perfect run 
If we discover any problems with your files, we'll explain what the issues are, how to fix them, and guide you through the process
Your dedicated consultant and our experts are available to answer questions you may have at any stage in the process
Very few custom board game manufacturers offer this level of service and many of those that do will charge you added fees. But not at QinPrinting. We understand that preparing your creative work for production can seem overwhelming — especially if it's your first time — and we really want your experience to be easy and satisfying. That's why we offer you all the above services completely free as standard. We love games and we want yours to succeed.
Our production process is streamlined and straightforward. And we'll guide you with knowledge, expert support, and patience, all the way. We're always here to help. Let's talk!