Magazines are great promotional tools for businesses and non-profits alike. We show you how you can print a high-quality magazine without spending a fortune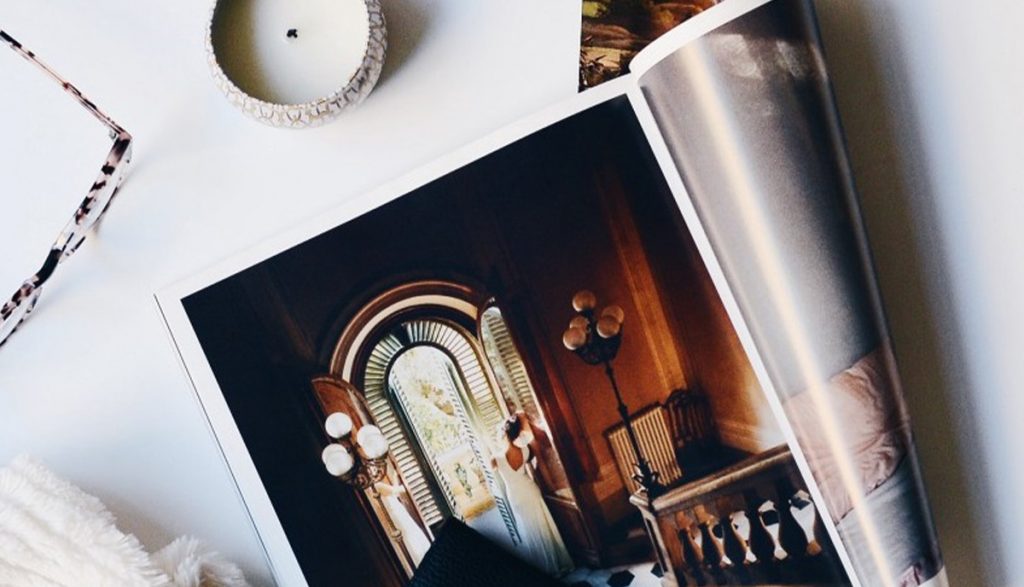 Eye-catching, luxurious, intriguing: the art of printing the perfect magazine
A printed magazine is a feast for the eyes, stimulating to the mind, and always a pleasure to read. As a business or non-profit, it's an opportunity to convey important information, tell powerful, emotionally engaging stories, and elevate the sympathy and attention of your target readers. An artful and evocative complement of stunning photography, well-written articles, insightful interviews, and captivating news stories, a high-quality printed magazine is a must for any organization seeking to expand its outreach, raise its profile, and touch the hearts and minds of consumers or supporters.
But a high-quality printed magazine needn't cost the earth to print. With the right mix of content and a smart choice of production options — from size and layout decisions to paper and card stocks, coatings, finishes, and bindings — QinPrinting will help you create a stunning magazine for a minimal investment. The rest of this post explains how we can work with you on high-quality low-cost magazine printing.
A beautiful glossy magazine needn't be as expensive as it looks!
At QinPrinting we're experienced specialists in magazine production. We've been helping businesses and non-profits just like yours to output the finest printed magazine editions without going over budget for over a quarter of a century. Our continued dedication to the quality/price ratio — coupled with our personalized customer service and powerful technologies — sustain our worldwide reputation for quality, excellence, and value for money. 
Our tailored combination of first-class materials, efficient production protocols, enthusiastic and dedicated workforce, and expertise in offset printing techniques, allows us to print beautiful magazines at globally competitive prices. Let's look at the ways we help you save money on your magazine printing without sacrificing quality. 
How we keep our high-quality magazine printing low cost
At QinPrinting, our vision is to offer the highest quality international printing services to everyone — small businesses and non-profits included. We lower the barrier by constantly evaluating and refining all our business processes to make everything we do effective and efficient. We manage our supply chains in the same way, so that we can stock world-class materials at super-competitive prices. And we're as passionate about people as we are about print, so we pass all these benefits on to you, the customer. 
Take advantage of our unique short run offset printing offer
Offset printing gives the highest quality magazine printing results. Digital printing can be cheaper, but the quality of the product and the reproduction is inferior. One problem traditionally associated with an offset print run is the high MOQ (minimum order quantity). Other offset printers demand that you print at least 500 or even 5,000 copies of your magazine in a single run. Clearly, that's way beyond the needs — and budget — of many smaller businesses and non-profits. 
At QinPrinting, we've removed that barrier completely. Our offset printing MOQ is just 100 copies. So, you no longer need to compromise on quality and downgrade your magazine to a digital printer because of prohibitive quantities and costs. Print your magazine with us, and you can have the best of both worlds: a professional quality print — using the same technology used by Harper's, Cosmopolitan, and Vanity Fair — at the price and numbers of a short print run. It's a winning combination.
Paper sizes and stocks for magazine printing
The most popular and economical dimensions for printing a low-cost magazine are 8.5″ by 11″ or 5.5″ by 8.5″. You can have any dimensions you choose, of course. But custom sizes can add to the expense of producing your magazine. Keeping your layout within these common dimensions reduces costs and also meets reader expectations.
Paper choices can also reduce how much you pay to print your magazine. Heavier, coated paper is more expensive and lighter, uncoated paper costs less. One option for a significant economy is to print the interior on uncoated offset paper and the cover only in heavier, gloss-coated paper. Or choose a matte coating for the interior if you have lots of images and photos to reproduce, but opt for a slightly lighter weight. It can be quite a balancing game, but just talk to us, explain your needs, and we'll walk you through all the options so you can make an informed choice and still get a high-quality look and feel to your printed magazine without going over your budget.
Low-cost magazine binding options
The most common — and in most cases the best — binding choices for a print magazine are "saddle-stitching" and "perfect binding". While we offer other binding options, too, choosing these standard, popular binding styles will keep your cost low. Let's look at these two binding possibilities for your high-quality, low-cost magazine printing and explain what they each mean.
Saddle stitching is the most common method used to bind magazines. After printing, we cut, fold, collate, and stack the pages before binding them together with metal staples — or sometimes literally stitch them together with binding thread. Most magazines will have two staples down the "spine". 
Saddle-stitching only works with page numbers — including the front and back cover sheet — in multiples of four. Each folded sheet has a value of four pages. The highest practical page number for saddle-stitched magazines is 64. Over that, and you'd be better to choose perfect binding, which we'll look at next.
Perfect Binding is another popular choice for magazines, especially for those with a high page count or if you want to achieve a more substantial, high-end look and feel. When we perfect bind a magazine, we collate the pages into a block, and glue them together along the spine zone. We then fix the entire block of pages into the cover — usually made from a heavier paper or lightweight card stock — using a tough, flexible polyurethane reactive (PUR) glue. Finally, we trim the remaining three sides of the book to give clean-cut edges or "perfect binding".
Perfect binding is the same technique that we use for paperback books. It has a neat, professional appearance. We can print the covers in full color and coated with a gloss or matte finish, or soft touch lamination. Perfect bound books — because they stack with no "left over" space — are cheaper to ship by volume. And the flat spine is another printable area to display your magazine's title, edition number, and your company logo.
How much does it cost to print a magazine?
The exact cost of printing your magazine depends on several factors: materials, page numbers, cover finishes, and binding choices. But we can give you a quick idea with our at-a-glance magazine printing chart below. As you can see, while we offer the short run minimum of 100 copies, you're not limited to that! And with offset, the more copies you print, the lower the cost-per-unit.
Perfect Binding Magazine Printing and Binding Prices
Magazine size: 8.5″ x 11″
Printing: Full-color printing
Cover: 250gsm art paper with gloss lamination or matte lamination
Interior: 128gsm art paper,
Binding: Perfect binding.
Inner pages / Quantity

100pcs

200pcs

500pcs

800pcs

1000pcs

2000pcs
For a more specific and detailed price quote, you can use our handy online Price Calculator or just get in touch and ask us. We answer all enquires personally — not by outsourcing to robots or ill-informed call center operators — so you know you're communicating with an expert printer who understands your needs.
Great ideas for your low-cost magazine content
One challenge of producing a promotional magazine is deciding on the content. The artistic and marketing decisions are yours to make based on your business, your target market, and your aims. But here we share several proven ideas for making your content interesting and effective. And the content you choose for your magazine also influences how much it costs to print. So, the number of pages, how much full-page glossy photography you include, and so on all impact the cost of production.
In-depth articles about business trends or analyses of relevant research can provide high-quality, useful information to your readers while keeping printing costs down because printing text is less expensive than quality photographic reproduction.
You can lower your outlay by selling advertising space and running "advertorials" in your magazine. In fact, we've known successful corporate magazine publishers who have paid all their production costs by selling advertising space to carefully selected, targeted sponsors.
Make your content more profitable by connecting it directly to your products and services. So, for example, a regular "how to" feature could help consumers get the most from your products and services while spotlighting those lines to new potential customers.
Add value to consumers and increase the return on your investment in printing a magazine by including loyalty offers, discount codes, and subscriptions deals
Link your magazine readers to your website, blog, and digital store by including QR and AR codes, which they can scan with their smartphones to be taken to relevant online material. This is a great way to guide them into the sales funnel, too
We hope you'll see that low-cost magazine printing with QinPrinting needn't mean inferior quality. With the right combination of content, materials, printing techniques, and bindings, we're confident that we can help produce a magazine that's as beautiful and effective as it is cost efficient. Get in touch today to discuss your ideas and needs. We can't wait to help make your next printed magazine the best yet!