We explore the origins of the coffee table book, speculate about its future, and look at the rising trend in coffee table book self-publishing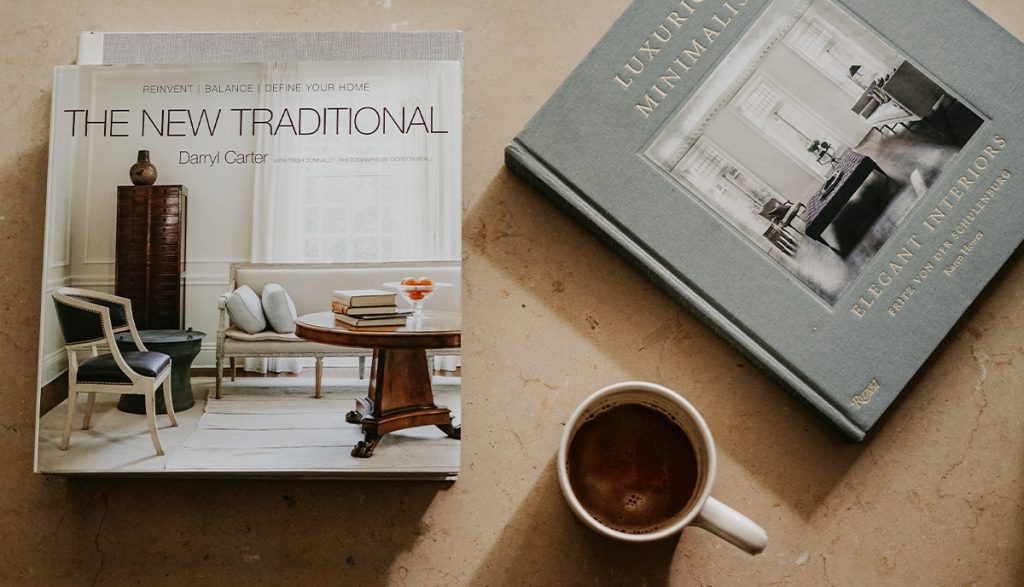 Where did coffee table books come from?
Hardly an elegant home in the USA, Europe, and the UK hasn't got a coffee table graced by the presence of at least one large-format, glossy book, weighty in the hand and luxurious to the eye, its pages luminous with artistic photography or full-color art reproductions.
These are the ubiquitous coffee table books. We know them, we recognize them, we value them, we desire them, we buy them, and we give them as gifts in huge numbers. Occasionally, we might even open them to browse their pages, allowing our eyes to glide over the visual cornucopia of art and image they contain; and a few may even, from time to time, read the accompanying text.
But if we take the phenomenon of the coffee table book for granted, we do it a great injustice. As we do the books themselves if we use them only as decoration. Because the coffee table book has a remarkable history, a lively present and — we believe — a fascinating future. Although, it seems that the first of its kind came into existence somewhat begrudged by its 16th century author. So, let's start by digging into the origins of the ubiquitous drawing room accessory as we explore the history of the coffee table book.
"A book to lay in the parlor window"
Michel de Montaigne (1533–1592) was a famed French philosopher and writer. After completing his education, he spent many years serving the French Parliament in positions of public office, before retiring to write. He is attributed with inventing the essay form. His work, innovative in its day for its intimate portrayals of his life and thought, is still valued, read, and studied around the world.
But during his lifetime, his published works enjoyed a mixed reception; fashionable in some quarters, heavily criticized in others. However, if the essence of the coffee table book is that its function is primarily decorative — and to show off the householder's social status and intellectual pretensions without actually being read — then he may have been responsible for the first volume of its kind.
Who published the first coffee table book?
In his essay, Upon Some Verses of Virgil, published in 1580, Montaigne laments that his works "only serve the ladies for a common movable, a book to lay in the parlor window." Strictly speaking, then, more a 'parlor window book' than a coffee table book. But as coffee wasn't introduced into Europe until the 17th century, we can't blame him for that. No doubt, had the ladies of his time had access to coffee and coffee tables they would have displayed his book there, too!
Either way, this is the first historical reference to a book being used as an accessory to interior design, and a way for the owner to make a public display of their cultural and intellectual tastes. That remains one of the main functions of the coffee table book to this day. Although, with the widespread literacy and education we now enjoy, you may be wise to familiarize yourself with the content of your coffee table books in case a curious guest uses them to strike up a conversation!
The book that's not a book
According to A History of Book Publishing in the United States, the term "non-book" was coined in the years immediately following the end of the Civil War in America to describe the rising popularity of cheap-to-produce anthologies, largely visual in nature, composed of collected cartoons, photography, poems and paintings.
Why is it called a coffee table book?
Although coffee had been popular for some time at that point in history, we were still waiting for the coffee table. It would be invented at the end of the 19th century by a certain Stuart Foote of the American Imperial Furniture Company. Apparently, he started a trend by sawing half the length off the legs of a dining table so that guests at one of his parties could sit around it more comfortably and easily reach their coffee! Even so, we can see that the origins of the coffee table book lie in these volumes published primarily for display.
When did coffee table books become popular?
By the 1950s, both coffee, coffee tables, and non-books were all staples of the comfortably wealthy — and increasingly leisured — post-war American society. But it wasn't until the publication of Arts Magazine's 36th edition in 1961 that the term "coffee table book" was finally invented. It caught on fast and was quickly adopted by the publishing industry. The first book using the term in the title, The Coffee Table Book of Astrology, was referred to in a 1962 edition of The National Review, less than a year after it was first coined.
Books: a gift beyond compare
According to an article in The Conversation, the practice of giving books as gifts goes back at least as far as the ancient Romans. And in modern America, Europe, and the UK, the publishing houses gear up well in advance for a phenomenon which the publishing industry in Iceland calls "jólabókaflóð" or "the Christmas flood". Coffee table books are not valued only for their content — as repositories of information and conduits of communication — but as objects in themselves. They can be considered beautiful just as a painting, a sculpture, or patterned wallpaper may be considered beautiful.
They work on many levels — as objects d'art, as an expression of interests and tastes, and as a sign of how well you know and value your friends and associates— and so can make perfect gifts. More coffee table books are published and sold in the period running up to the holidays than at any other time of year, and most of them are destined to be wrapped and placed beneath the boughs of the Christmas tree.
While history shows us that giving gifts at Christmas was already an established tradition in the medieval period, it wasn't until the 18th century that special, ornamental books started to be exchanged at that time of year. Still, the idea of the 'gift book' — an item designed, printed, and distributed solely as a gift object is very much something which was established by the publishing industry in the 20th century and remains hugely popular today.
A room furnished with books
It's this dual aspect of a book — as a tool of communication and as an object of beauty — which have enabled its role as an accessory to interior design. In the history of the coffee table book, we can see its evolution from text to furniture. Some may decry the use of a book as a decorative object which is never — or rarely — read. But it is natural to human ingenuity to craft objects which share this dual nature of aesthetic and practical functions. 
After all, furniture itself should be both useful and pleasing to the eye: the elegantly carved spindles on a dining chair do nothing to make it better to sit on, but they make it more beautiful to see; a tasseled pelmet does nothing to aid or hinder the running of drapes along the rail but hides the perfunctory mechanism behind it from view, leading to a more perfect aesthetic effect.
As Sydney Smith, the 18th century English clergyman, renowned for his personal charm and ready wit, once said, "No furniture is so charming as books, even if you never open them or read a single word."
The ever-popular coffee table book
So, we can see that the coffee table book — as popular today as it ever was — came into existence by the conjunction of a number of factors. The increase in wealth and leisure after the wars; developments in printing technology which enabled the mass marketing of large-format, high-quality books; the beauty of books as objects as well as repositories of ideas and information; and the societal fashion for displaying one's intellectual tastes and artistic preferences in the home.
Do coffee table books still sell?
Current sales figures show that the future of the coffee table book seems assured. And while there's always a peak in sales around the time of the holidays, coffee table books sell all year round. They continue to be given as gifts, but are also purchased by homeowners for themselves, much as they might choose new drapes, couch pillows, or art for the walls. 
Do coffee table books have a future?
Coffee table books have a bright future so long as people love their homes, have freedom of expression, and entertain guests. But there's a new and rising trend in the way that they are produced and displayed. That's the increasing interest in self-publishing unique coffee table books. In many ways, it is a natural development of the history of the coffee table book. 
After all, if the charm and function of a good coffee table book includes its decorative qualities in home decor combined with the unique, personal expression of taste and education, what could be more perfect than a coffee table book that you've written, collated, designed, and published yourself? It would certainly be a talking point, too.
And it may not be as challenging — or expensive — as you might imagine. A memoir, a family history, a photo-essay or travelogue, and illustrated poems; these are all popular genres for self-published coffee table books. Here at Qin Printing, we have decades of experience working with homeowners just like you to create beautiful, professional, and unique coffee table books based on your own content, text, and design.
If the idea sounds exciting to you, read our in-depth post here: How to Create a Stunning Custom-Made Coffee Table Book, which is a complete guide to everything you need to get started. You can also get in touch at any point, either for a no-obligation quote or just to chat through your ideas. One of our small, expert team will be more than happy to help. Why not add your own unique page to the remarkable history of coffee table books?